Wheat Grass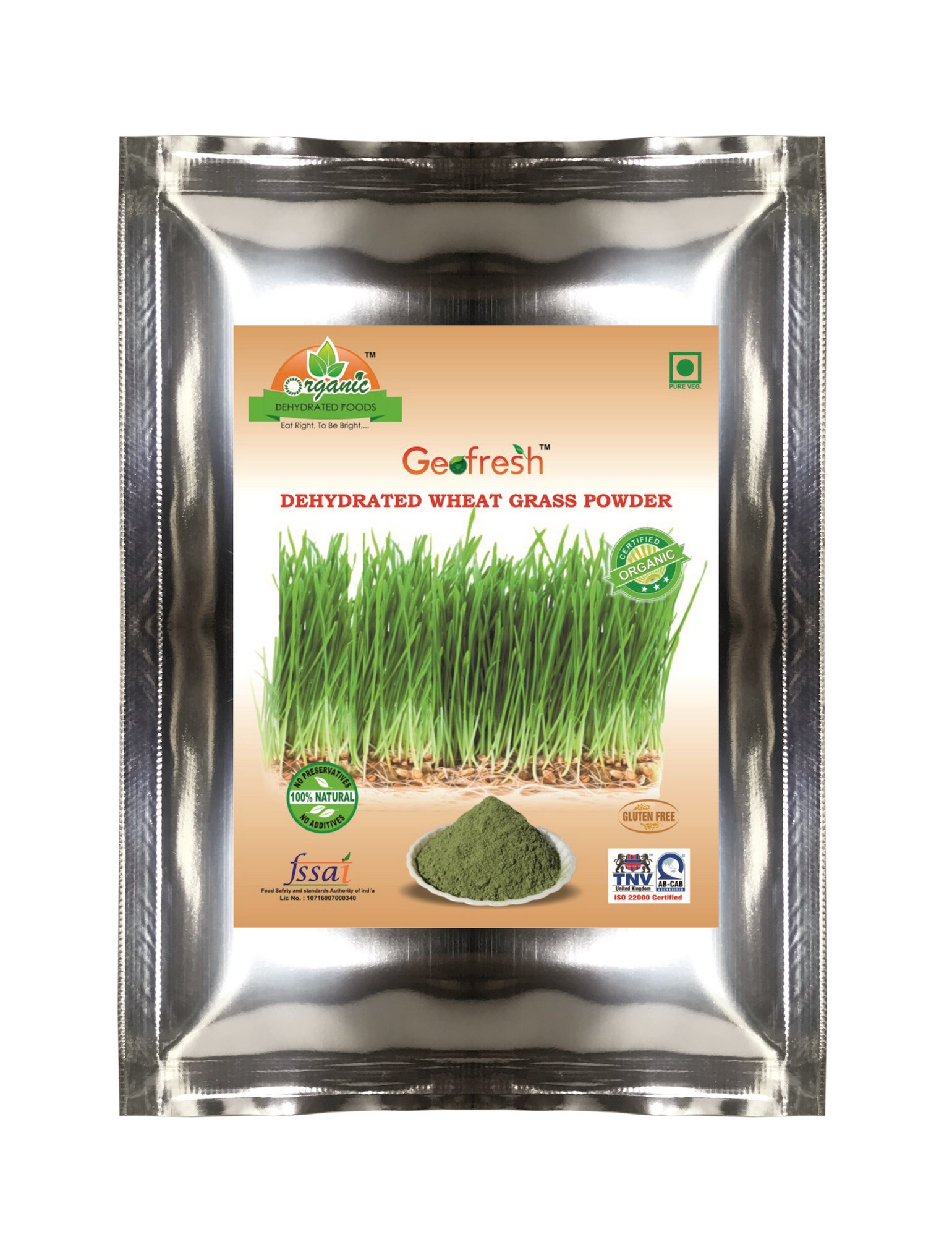 BOTANICAL NAME: - Triticum aestivum
We are Manufacturing Best quality of Dehydrated Wheat Grass Powder, which is processed through Latest Unique Dehydration Process, where the Drying temperature is maintained at ambient condition.
Our Dehydrated Wheat Grass Powder is Natural and Pure which ensures that the product retain their required color, flavor, taste, aroma, rehydration, nutritional values and extended shelf life properties without any additives or preservatives.
It's an excellent source of chlorophyll, vitamin A, vitamin C, and vitamin E, and to top it all off wheatgrass contains 98 of 102 earth elements found in soil, including phosphorus, calcium, iron, magnesium, and potassium as well as essential enzymes and 19 amino acids. Wheatgrass is also overflowing with vitamins, and liver enzymes.
If one goes by various comparisons that have been done, 30 ml of pure wheatgrass juice or 3 gm of Wheatgrass Powder contains more nutritional value than 1.15 kg of fresh fruits and vegetables.
 "Known As Green Blood"
Incredible Health Benefits of Wheat Grass :-
Green super food
Helps promote healthy metabolism
Supports brain health
Helps detoxify body
Helps control blood sugar levels