Turmeric (Raw Turmeric)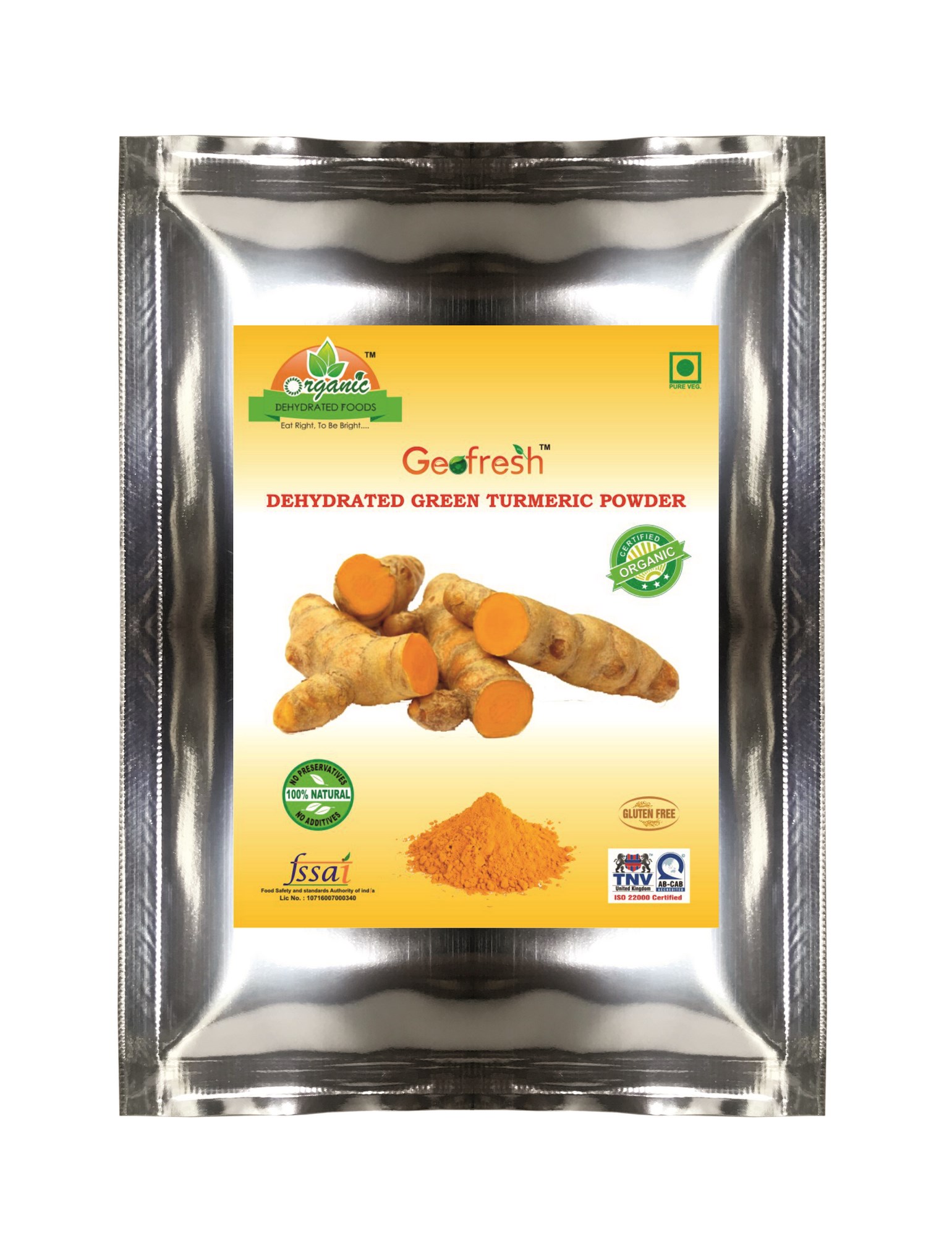 BOTANICAL NAME: -   Curcuma longa
We are Manufacturing Best quality of Dehydrated Green Turmeric Powder, which is processed through Latest Unique Dehydration Process, where the Drying temperature is maintained at ambient condition.
Our Dehydrated Green Turmeric Powder is Natural and Pure which ensures that the product retain their required color, flavor, taste, aroma, rehydration, nutritional values and extended shelf life properties without any additives or preservatives.
Turmeric has been used in Asia for thousands of years and is a major part of Hebal medicine. 
The most important chemical components of turmeric are a group of compounds called curcuminoids, which include curcumin (diferuloylmethane), demethoxy curcumin, and bisdemithoxy curcumin. The best-studied compound is curcumin, which constitutes 3.14% (on average) of powdered turmeric,
Incredible Health Benefits of Green Turmeric :-
Supports Liver and Kidney health
Helps control cholesterol levels
Supports heart health